Development path

      

      In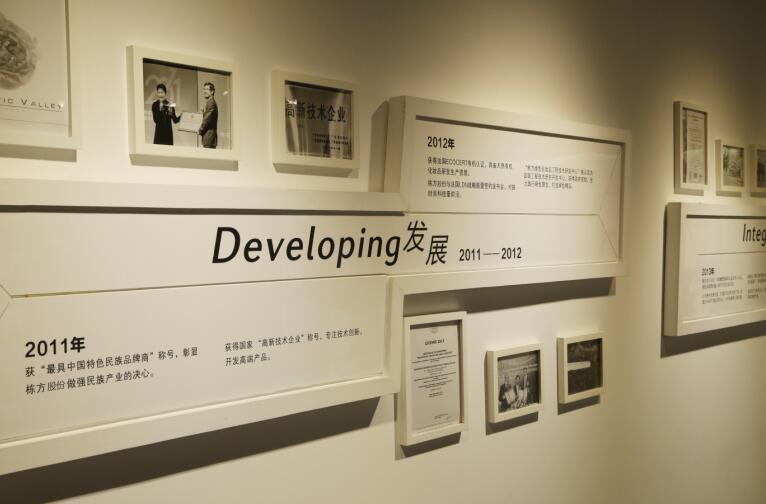 2003, Guangzhou, a Chemical Co., Ltd. was established in, and began to focus on cosmetics business.
      2005 officially entered the international market, the products are exported to France, the United States, Russia,
       Australia and other countries.


      In 2006,

the first purchase of Japan the United States and the emulsifying pot, automatic soap production line,
       automatic production line of collagen mask.


      2008

through the international cosmetics GMPC standard certification, investment in new international standards
       of product R & D center.
      2010 according to the international cosmetics GMPC30 million high standards for upgrading and upgrading the
       production workshop, the expansion of production lines.
      In 2011, the establishment of a natural plant skin care research center with the Zhongshan University, and the
       law of the South Korea and other countries, such as research and development institutions
      In 2011 was awarded the "high-tech enterprises" honorary title.
      2012 through the French ECOCERT natural and organic cosmetics standards certification.


      2012

through the ISO14001 environmental management system certification.
      2012 to build the green cosmetics Engineering Technology Center, and access to government funding.
      In 2012, the company expanded 20000 square meters of factory buildings, the production capacity has greatly improved.
      2013 according to the international cosmetics GMPC10 million standard two new production workshops, an increase of seven lines.
      2014 green cosmetics research center was built, and put into use, production capacity to a new level.
      2015 will build China's cosmetics industry category brand output first platform as a corporate strategic objectives, and successfully listed.